2023 FORD
F-150 MUSTANG MACH-E
2023 Ford Mustang Mach-E - Unleash True Excitement
Mission accepted. The 2023 Ford Mustang Mach-E is ready to take you on the greatest ride of your life. The impeccable design, innovative technology, and boundless comfort ensure this all-electric vehicle delivers everything you want in a great ride. Take a tour in the Mach-E and experience a better adventure.
Take Charge of Your Life
Goodbye gas. Hello freedom. The high-performance all-electric Mustang Mach-E® SUV gives you 0-60 thrills, expansive range and zero emissions. *
*Based on EPA tailpipe rating. Visit fueleconomy.gov for more information.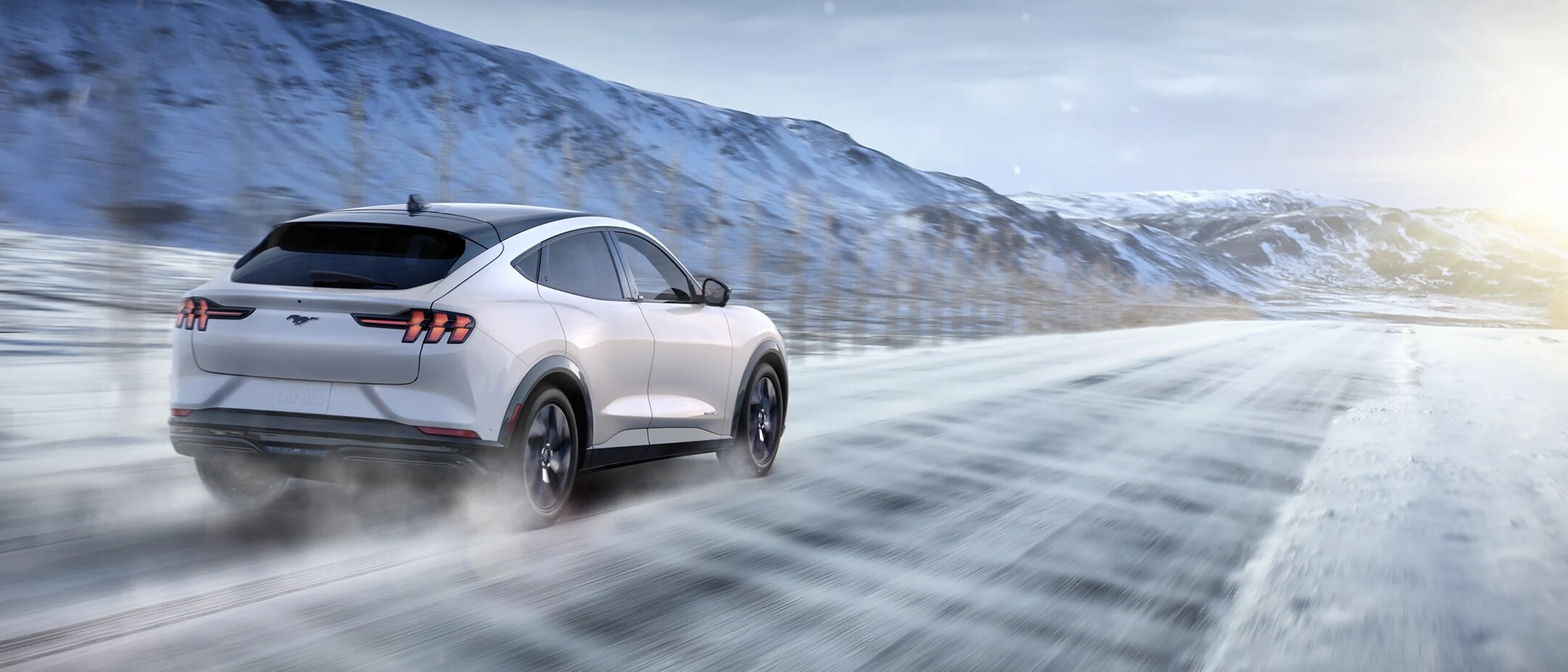 All About the Driving Range
The party shouldn't stop because you ran out of gas. Fortunately, gasoline is a thing of the past for the all-electric Mustang Mach-E. Enjoy a long-lasting journey when driving this electric crossover. With an EPA-estimated driving range of up to 312 miles, the Mach-E takes you further.
Perform at the Top of Your Game
The icon is back! The Mustang Mach-E makes its namesake proud. Enjoy heart-racing thrills as this crossover takes you 0 - 60 in as little as 3.8 seconds (Mustang Mach-E GT). Its aerodynamic design improves handling while reducing drag, giving you more control over every moment.
New Age Tech
Peer inside the Mach-E and experience a new world of technology. Propelled by our innovative BlueCruise, you can enjoy true hands-free driving on over 130,000 miles of North American roadways. Enjoy seamless connectivity courtesy of our SYNC® 4A technology. There's more to love when piloting the Mustang Mach-E.
Design You'll Love
Is it flashy? Yes. Is it awesome? Again, yes! The 2023 Mustang Mach-E isn't shy about how it shines. The sleek yet athletic body evokes a sense of passion and excitement in every mile. The spacious interior features high-end finishes and world-class comfort, giving you more reasons to make the new Mach-E your preferred mobile oasis.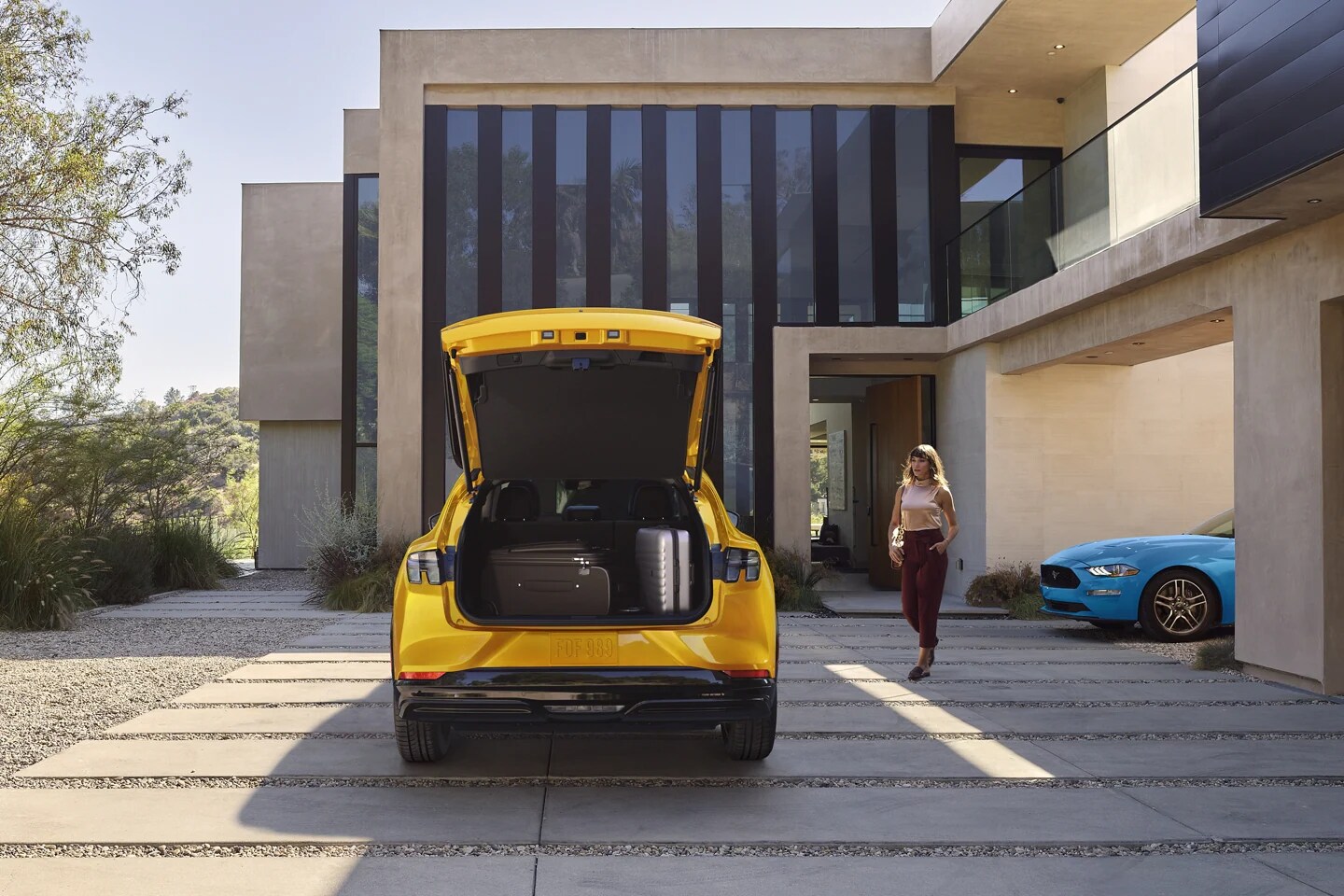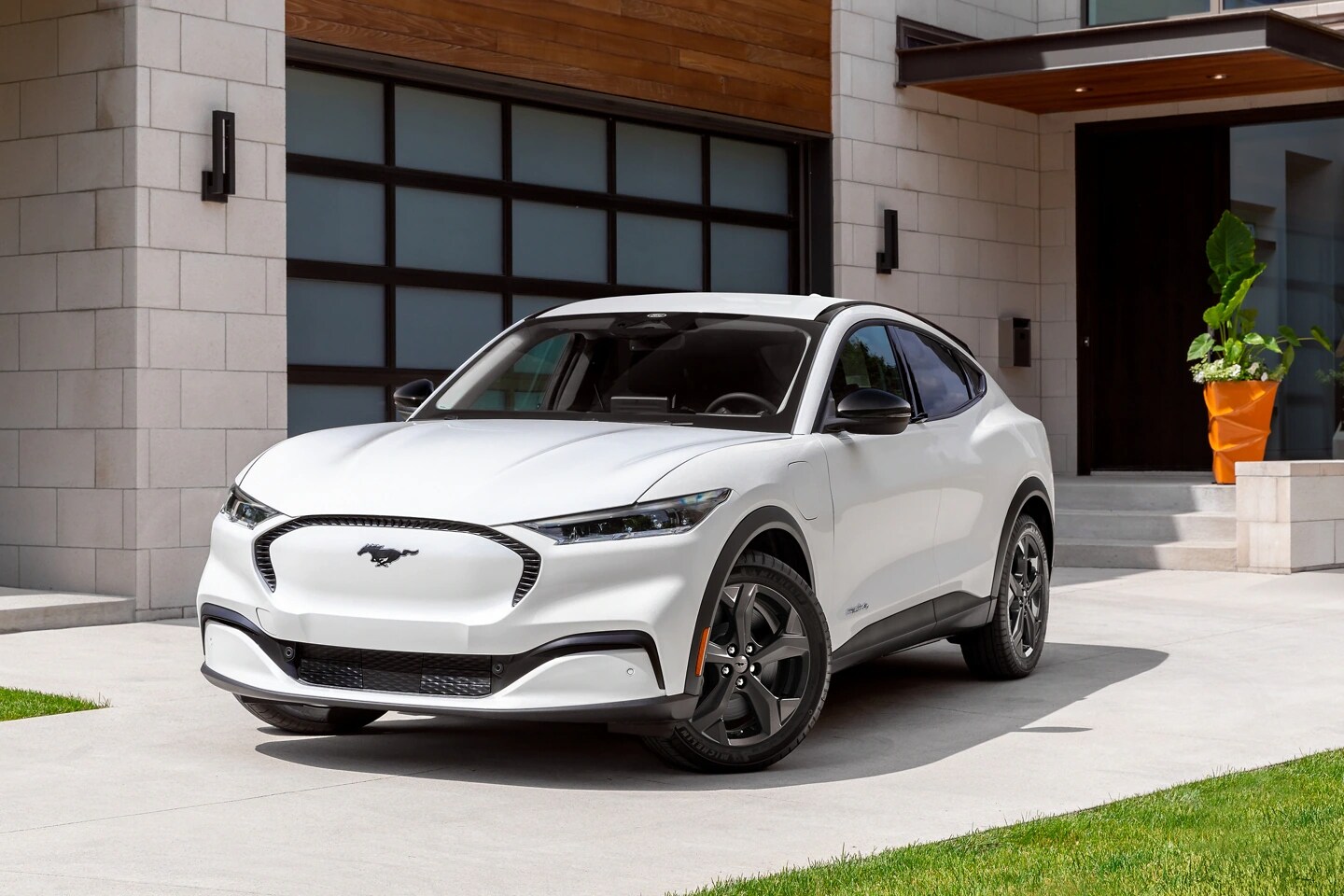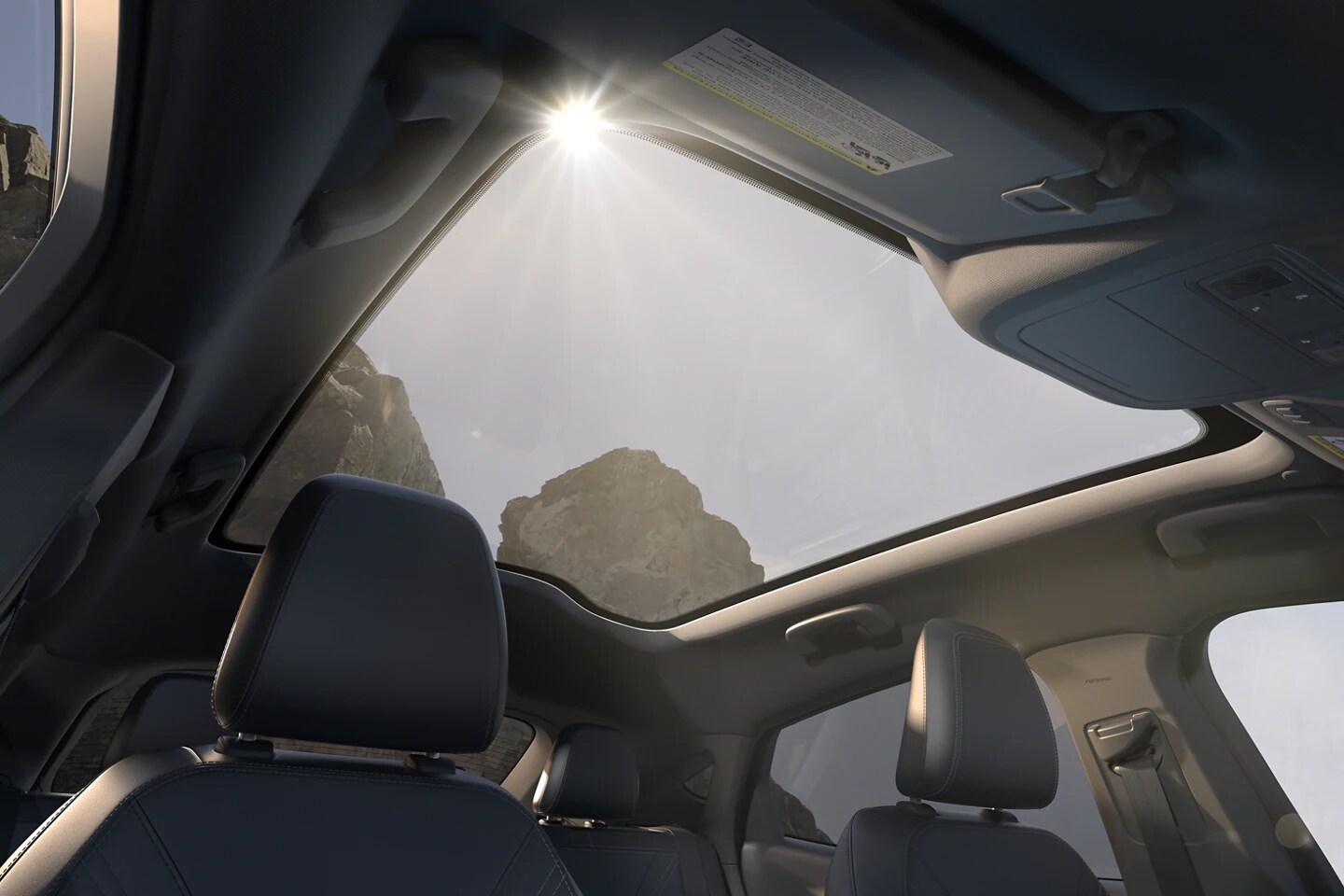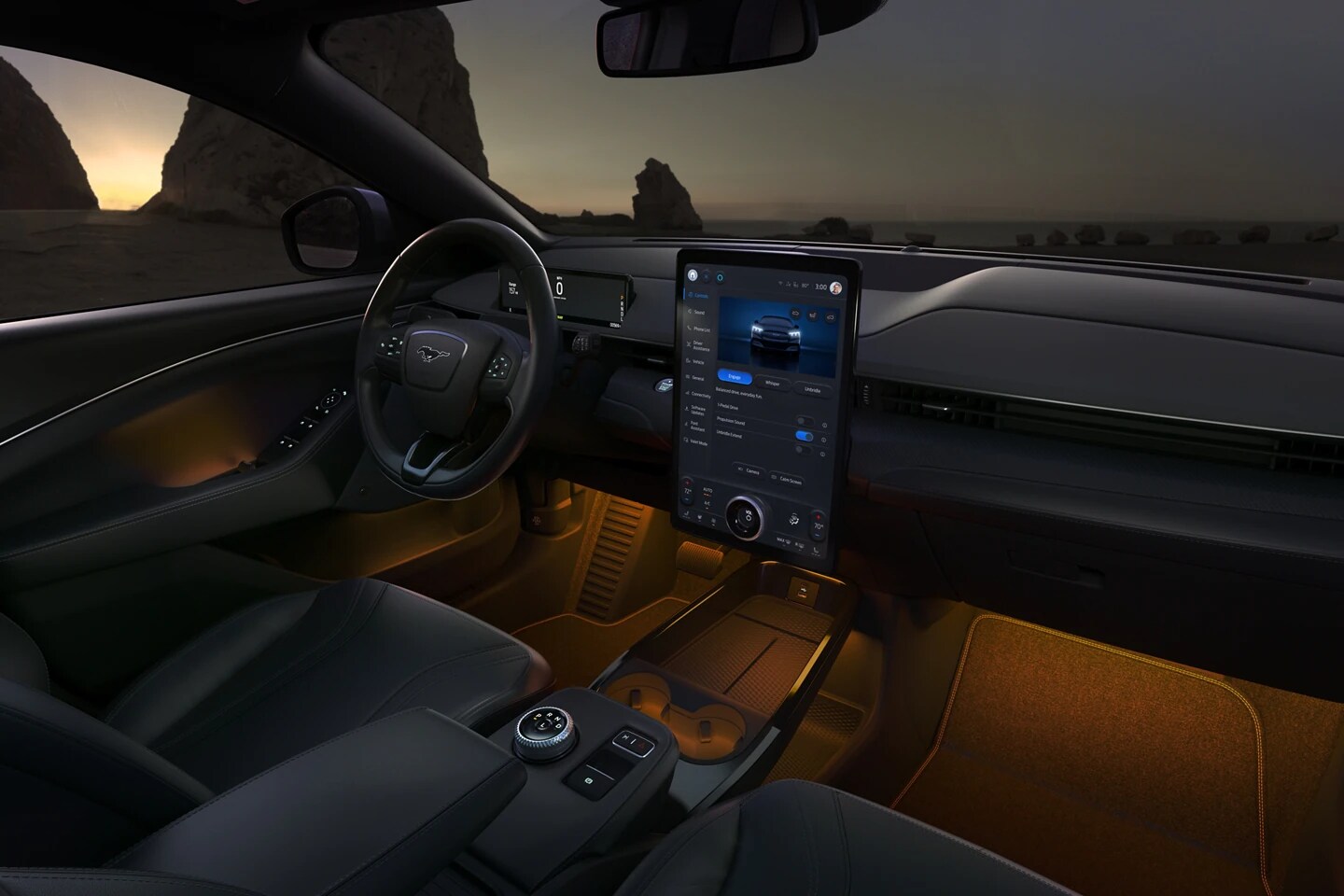 Why Buy Your 2023 Ford Mustang Mach-E at Boggus Ford of Harlingen
Embrace a better shopping experience when choosing Boggus Ford of Harlingen. Our dedicated and knowledgeable sales team puts you first. Your satisfaction is our focus. Enjoy great savings and unforgettable service from a dealership that goes the extra mile for you.
Reserve Your 2023 Ford Mustang Mach-E Today!